View of Yonkers, NY from the tower in Alpine, NJ.
We'll be on the air Monday, 17 June, starting at approximately 11 AM EDT, to cover the dedication of a commemorative plaque near the site of Armstrong's boyhood home in Yonkers, NY, at 1 PM.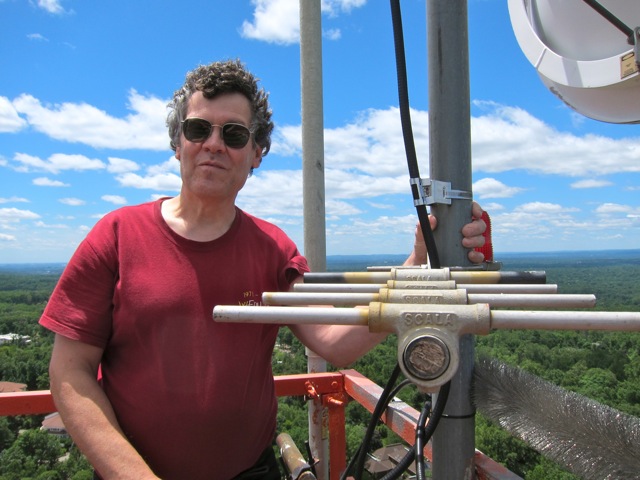 Station licensee and chief engineer Steve Hemphill adjusts the UHF Yagi antenna for the remote pickup from Yonkers.